Sun 12pm-6pmMon-Thurs 8am-9pmFri-Sat 8am-10pm
Peter's featured products
Maggio Family Vineyards, California
Another fantastic value for two amazing dry wines. Available in Cabernet Sauvignon and Pinot Grigio.
2016 - 2/$20 - 750ml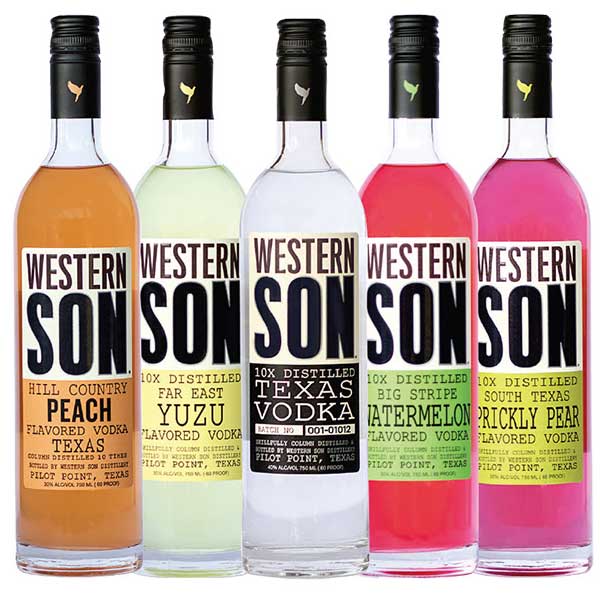 Western Son Vodka
A new vodka from Pilot Point Texas! Made with all natural flavors it packs a punch everyone can enjoy!
$15.49 - 750ml
Frontera Night Harvest Wines, Argentina
A fantastic value wine! Available in Rose, Red Blend and a sweeter style white blend.
2016 - 2/$10 - 750ml
Bonterra Equinox Red Blend
Supple notes of juicy red and black fruits matched with a hint of spice, herbs and oak. Pairs well with red meats.
2017 - $13.99 - 750ml
Butternut Chardonnay, California
Aromas of peach, hazelnut and spiced candied apple. Round and creamy nots of fig and butterscotch dance on the palate. Pairs well with poultry and seafood
2016 - $12.99 - 750ml
Bartenura Moscato, Italy
Light and slightly effervescent wine with a fresh peachy highlights. Pairs well with desserts and cheese.
2017 - $16.99 - 750ml
Baileys Pumpkin Spice
Every thing you love about Baileys with a great splash of pumpkin spice!
$31.99 - 750ml
3 Chord Blended Bourbon Whiskey
3 Chords is steeped in traditional, yet revolutionary, fashion using tonal vibrations in a process that creates a melody of caramel, vanilla and maple soaked notes.
$39.99 - 750ml
Football
Syracuse
VS
North Carolina St.
{{show}} recent scores
Oct 27, 2018 7:00 pm
North Carolina St. - 0
@
Syracuse - 0
Oct 20, 2018 12:20 pm
North Carolina - 37
@
Syracuse - 40
Oct 06, 2018 12:20 pm
Syracuse - 37
@
Pittsburgh - 44
Sep 29, 2018 12:00 pm
Syracuse - 23
@
Clemson - 27
Sep 22, 2018 12:00 pm
Connecticut Huskies - 21
@
Syracuse - 51
Sep 15, 2018 12:00 pm
Florida St. - 7
@
Syracuse - 30
Sep 08, 2018 3:30 pm
Wagner Seahawks - 10
@
Syracuse - 62
Aug 31, 2018 6:00 pm
Syracuse - 55
@
Western Michigan Broncos - 42