About Us
Peter's Skytop Liquors
&
Peter's Discount Liquors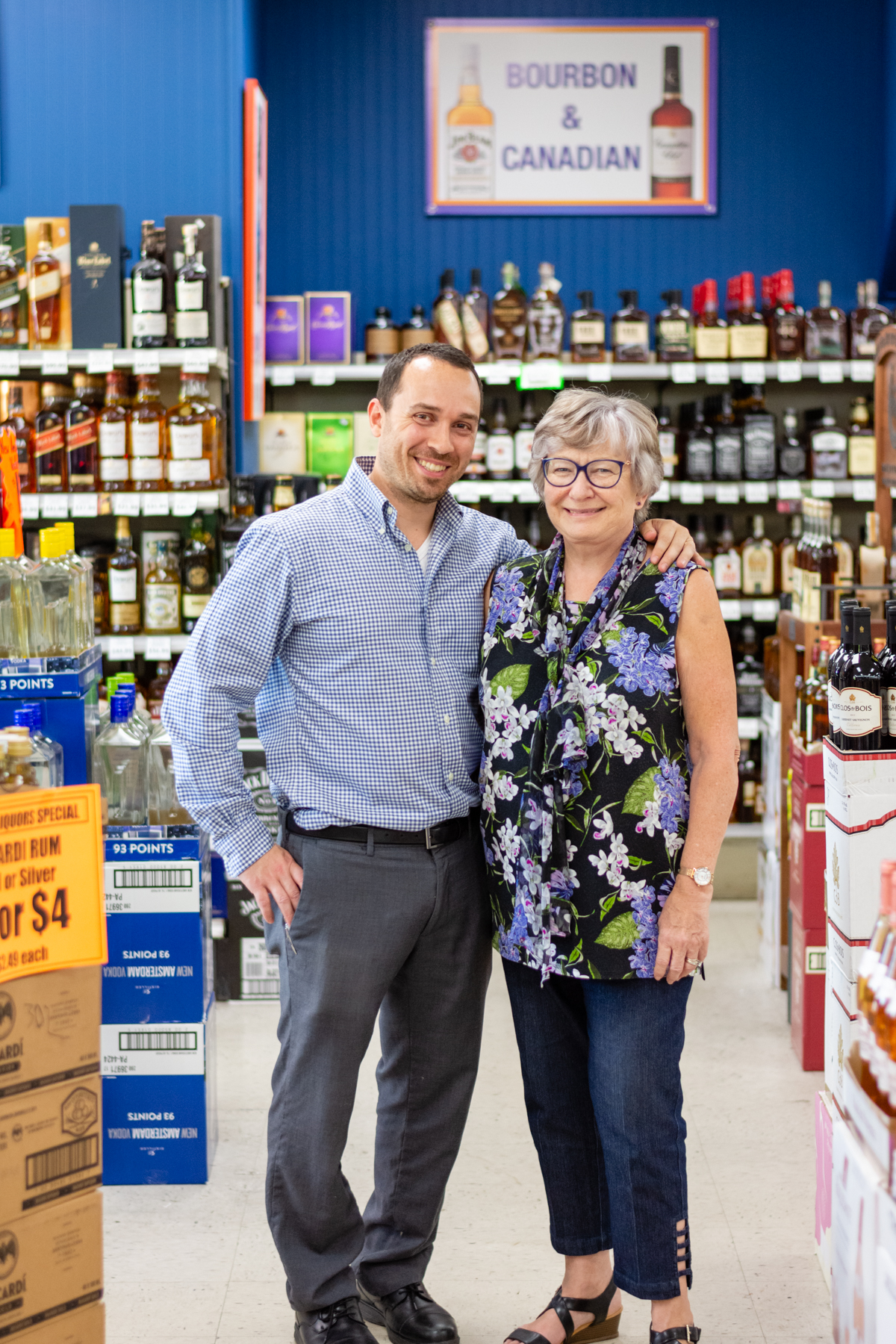 Joseph Joey Peter purchased Skytop Liquors in 1982 and has been running it ever since with his wife, Janice, at his side. The store is called Peter's Skytop Liquors after the surrounding neighborhood and Syracuse Universities South Campus. Located just down the street from Manly Field House in Tops shopping center which is still commonly known as "Peter's Plaza." This reference is in relation to a former grocery store chain, also family owned and operated by the Peter Family that use to be the dominant tenant in the plaza. Joseph Peter passed away November of 2016 and the store is still owned and operated by his wife Janice Peter. Peter's Discount Liquors is owned by Joe's son, John Peter, Jr. Peter's Discount Liquors has had several locations throughout Syracuse since the 70s finally finding a permanent home at Sweetheart Corner's in North Syracuse. Peter's Groceries Inc., is what put Joseph Peter and his family on the map as a dedicated retailer to the City of Syracuse.
Peter's Groceries was founded in 1944 by the late John Peter, Sr. as a mom-and-pop store. At its peak John Peter ran as many as five stores with 600 employees with his son Joseph. Peter's was a staple of Syracuse for 60 years but increased competition and larger grocery chains forced the company to dissolve in 2004. Joseph began his retail experience at the age of 12 working for his father in the Grocery stores and both liquor stores. Luckily Joe inherited many loyal employees for Peter's Skytop Liquors, as well as Peter's Discount Liquors when the grocery stores shut their doors. Both store managers worked for Peter's Groceries for over ten years and have now both worked as independent store managers for the past 10 years for the Peter Family. Most of the other part-time staff members also worked for Joe and his father at some point further illustrating a loyalty to the Peter family. Joey's passion for Syracuse University and especially their rowing program was second to none. After graduation Joe continued active involvement in Syracuse University athletics, committees, and student life. While he personally won hundreds of medals as a coxswain for Syracuse he will always be remembered for his outstanding contributions to the University and his passion for SU rowing.
John Peter, Jr. began his retail career at the age of 14 working at Peter's Groceries part-time in high school and on breaks from college. John graduated from Western New England College with honors in 2004 with a Bachelors of Science in Marketing Communications & Advertising. He is also an avid fundraiser for Easter Seals and The Children's Medical Center in Connecticut. John knew how important it was to keep the store ownership in the Peter Family when he purchased Peter's Discount Liquors after John Peter Sr. passed away at the age of 99 in September of 2012. John is very proud to continue to support the Syracuse community and his family.
Joe Peter graduated from Syracuse University in 1969 with a marketing degree as well as several Men's Crew Varsity letters. He has been "Bleeding Orange" ever since stretching as far as painting the Skytop Store in bold Orange and Blue. Joe is a member of the Chancellor's Council, the Society of Fellows, and a Syracuse Alumni Rowing Board Member. He also holds the prestigious honor of being a Letter Winner of Distinction and was recently inducted into Syracuse University Rowing Hall of Fame. His daughter, Julie, also graduated from Syracuse University with a Bachelor of Science in Communications & Rhetorical studies in 2005.